Singapore is one of the major nodal city along the Belt and Road (New Silk Road, referred to as Belt and Road Initiative or simply "BRI").   Singapore is one of 10-member Association of South-East Asian Nations ("ASEAN") with a combined population of about 650 million people generating an annual GDP of US$3,200 billion, total trade of US$3,000 billion and services of US$1,000 billion. Singapore is home to many free trade agreements, double taxation agreements and investment guarantee agreements with major economies like China, India, United States of America and the European Union as well as many other markets such as South Asia, the Middle East, Central Asia, Africa and South & Central America.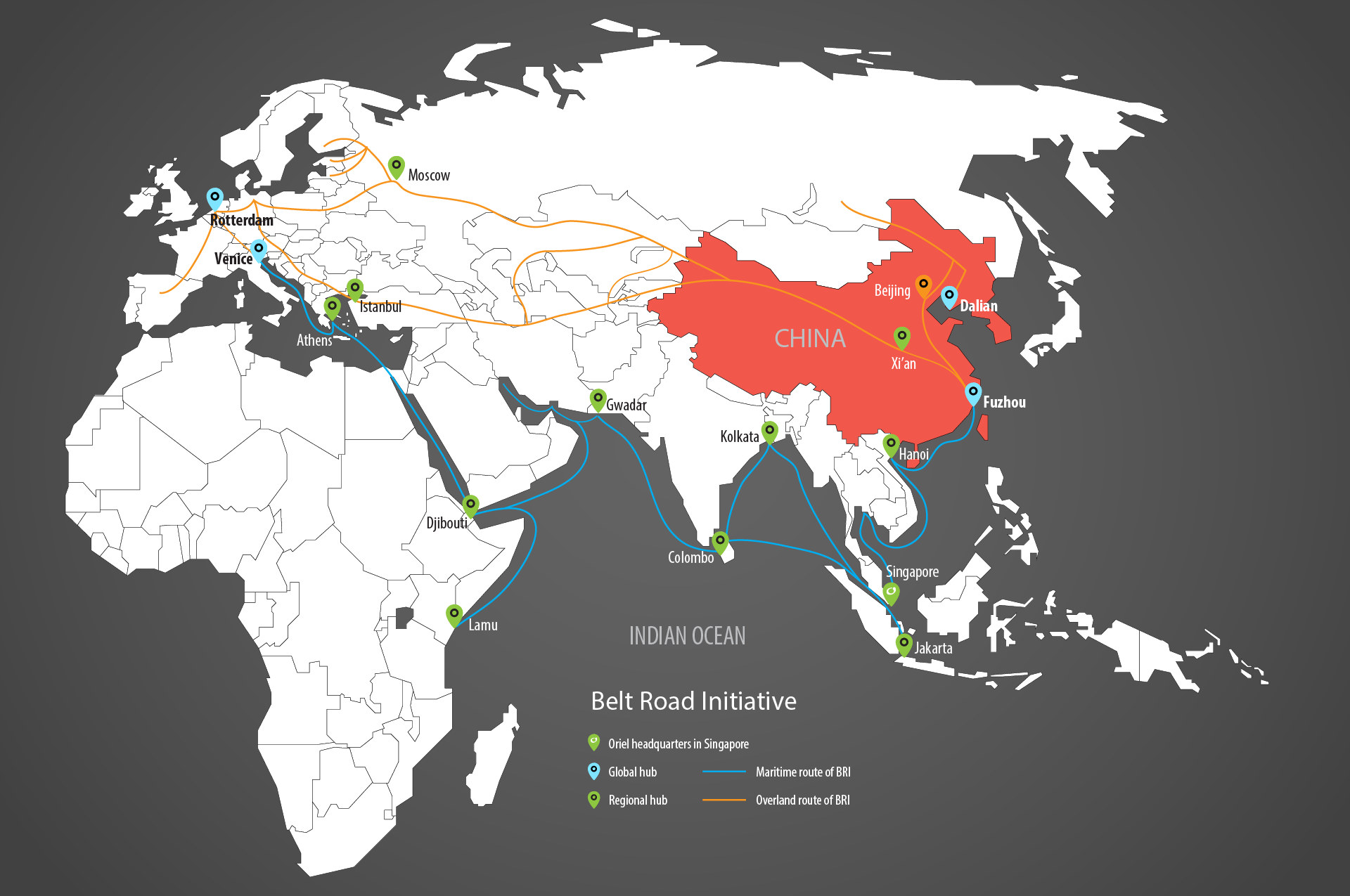 Oriel Group of Companies
Oriel headquarters is located in Singapore with a network of strategic partners along key nodal cities of along the BRI.  Our strategic partners included institutional fund managers, family offices, private equity funds, international and domestic banks, sector experts, and in-country accounting and legal professionals as well as Industry 4.0 partners (comprising data scientists, robotics & automation experts, artificial intelligence, cyber-security, cloud-based services and system integrator) which will help companies and businesses to plug into BRI's vast opportunities for the next 50 to 100 years.
We live by our motto "We Grow with You".  We are the platform for businesses from all over the world to engage, exchange ideas and most importantly build scalable business ventures with a common purpose of achieving sustainable development goals ("SDG").  This can only be accomplished by harnessing like-minded partners from across the globe who believe in promoting inclusiveness and to overcome complex challenges to enable the following:
Having some questions?
We'd love to hear from you. Drop us a message to start a project!